Devine Care Plus is dedicated to doing its part to slow the spread of Covid-19. As such, all staff and contractors are observing safe practices based on the CDC guidelines of the state of Florida and county governments where we serve.
Palm Beach County's Premier Nurse Registry
In-home health care is convenient and effective. All in the privacy and comfort of your home.
Devine Care Plus is helping Veterans and Surviving Spouses
RECEIVE IN-HOME CARE WITH NO OUT- OF- POCKET COSTS.
Our exclusive VetAssist Program helps those wartime veterans or their surviving spouses who choose to apply for a little-known pension "Aid and Attendance" benefit from the Department of Veterans Affairs (VA).
We Are Always Ready to Help You & Your Family
It is the mission of Devine Care Plus to provide our clients with compassionate quality service. We pride ourselves on Compassion, Integrity, and Professionalism — C.I.P. We aim to please by preserving our client's lives, enriching them with the quality services they deserve at a cost-effective price.
Our services are tailored to meet your needs. Specialized in-home health care offered such as Respite care, Alzheimer's care, Medication management, Diabetic care. Our home care services are available 7 days/per week and 24 hours/per day, holidays and weekends at the patient's home with excellent living care.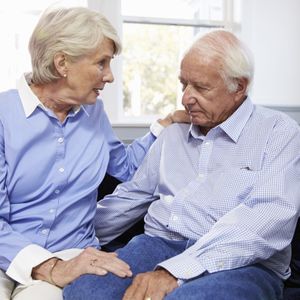 Memory Care
The care providers referred by Devine Care can provide long-term care to seniors with dementia conditions in the comfort of their home.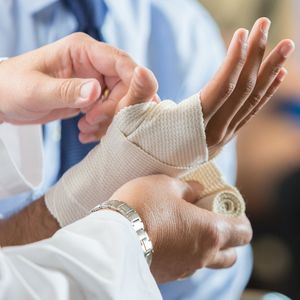 Wound Care
Our approach is proven when handling chronic wounds, acute wounds, and surgical wounds. We consider all individual wound care requirements.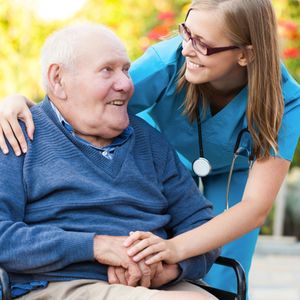 Skilled Nursing
In-home nursing services provided by Registered Nurses (RNs), Licensed Practical Nurses (LPNs). Home health care nurses provide direct care and teach you about your care.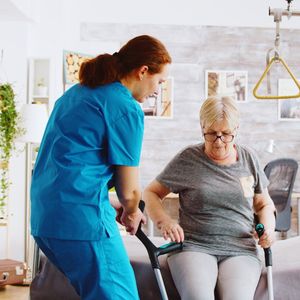 In-Home Health
Services include medical care which requires a physician's orders as well as non-medical services such as assistance with activities of daily living.
"Devine Care Plus found the right companion for my mother."
"Devine Care Plus found the right companion for my mother. Marie works 4 to 5 hours a day, and she's really fabulous. My mom considers her as a friend. They have a good billing system. I always get a copy of receipts and the number of hours the caregiver works."
- Jonathan
"You are all amazing!"
"You are all amazing! You found the perfect companion for my mom! Marie is such a blessing!!"
- Robin Stern
"Very helpful in many ways."
"I have had care from Devine Care Plus for three times a week. I'm 90 years old, and they're very helpful in many ways. They're doing well, and I'm very satisfied with their care."
- Linda
We're Open 24 hrs. 7 days a week
Call to set up a no-obligation in-home health care consultation/assessment.
Areas We Serve in South Florida
Cities
We provide compassionate home health care services including dementia care for these areas:
Greenacres
Lake Worth
Palm beach Gardens
Jupiter
Boynton Beach
Delray Beach
Boca Raton
Royal Palm Beach
Wellington
Lantana
Counties
Palm Beach County
Port St. Lucie County
Martin County
Indian River County
Okeechobee County